Home Theaters
In today's homes, it's not surprising to find a room designated to be a personal home theater. Many homeowners have actually invested in building their own indoor theater since it has the following advantages:
Family and friends can enjoy movie nights and movie marathons easily.

There is no limit to the number of movies you can watch.

It's not just movies you can watch, you can also watch dramas, series and sports shows.

Aside from watching shows and movies, playing video games would also be a better experience.

Surround sound system is much better than using headphones.

Your personal home theater can become useful during parties and gatherings.

You can also host karaoke sessions.
Most of the benefits listed above are applicable to indoor home theaters. On the other hand, outdoor home theaters have also been trending. Aside from the usual advantages of being able to have a cinematic feel while watching movies or shows; outdoor home theaters interest homeowners because of its uniqueness. Similarly, indoor home theaters and legit cinemas are enclosed or confined in a room whereas an outdoor theater allows you to feel the breeze from the trees. This only makes horror films much more exciting.
Generally, both indoor and outdoor home theaters are associated with many costs and expenses which make the theater-building experience quite challenging. Fortunately, there are tips on how to make this experience better and Green Fusion will discuss it below.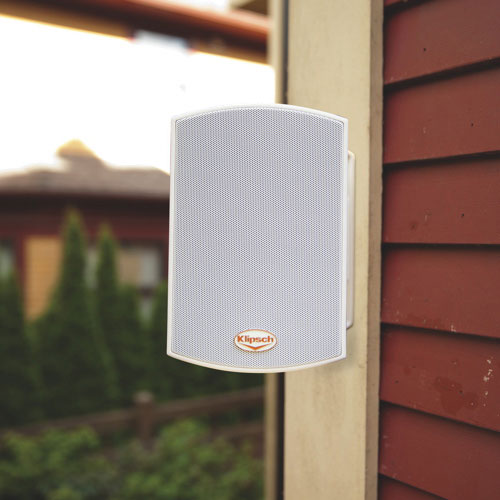 Tips in Spending
The projector might just be the most expensive requirement for an outdoor theater. With that in mind, make sure you canvass on prices; check different websites to see which brand has the best offers.
Buying a movie screen for an outdoor home theater may also cost a lot; luckily, there is a way to do-it-yourself. Check out Outdoor Movie  to see how you can build your own inexpensive screen and outdoor system. However, if you do choose to purchase a screen instead, make sure you get an inflatable or portable one to maximize its usage.
You don't always have to go for the latest sound systems, amplifiers, screens, projectors and other necessary tools. You may even go for refurbished items for as long as they function well.
Do not forget to recycle. If you have some speakers or DVD players that still work; do not let them go to waste and put them in good use for your outdoor or indoor theater.
Avoid purchasing theater accessories with overkill prices. A $100 cable or wire is not worth it. But also, d

o not go for the cheapest materials that guarantee only 1-week of functionality. In the long run, investing in moderately-priced materials which assure durability is much more cost-effective.
Guide in Setting Up
Choose a backyard space that is big enough to accommodate the usual audience that might visit your home theater.
A sheltered area is an ideal space. If there is no roof or any shelter, you definitely should set up your own awnings. A DIY would be already suffice while being less expensive.
Make sure the theater area is close or accessible to the power supply.
Choose a portable screen so that it would be easier in case re-positioning or some adjustment is needed.